Handmade from copper, brass and alloys each bracelet is uniquely handmade by skilled craftspeople in Nepal according to traditional methods handed down from multiple generations of family artisans. Measures 0.3 inches wide.
Meet the Artisans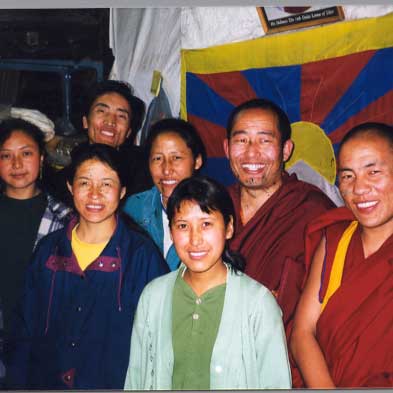 Walking into the Kathmandu production center's reception you are immediately greeted by a cheerful "Namaste" (Salute the God Within You) with hands pressed together in a prayerful expression. Proceeding into any of the production halls you'll be greeted by a complete chorus of the same as dozens of ladies press felt into a variety of shapes, while others stitch, needle and applique to finish hundreds of different styles of decorative items for export.
Commercial exports of products from Nepal have grown exponentially since around 2000, benefiting thousands of mostly women workers, production managers and family businesses who help support their families and educate their children with their earnings.